Acasia
Hardwood, maroon in colour. Commonly used for table tops and wooden floors. We import our acacia from South Europe.
American Cherry
Due to its strong reddish-brown colour and unique grain, cherry wood can be used in various different ways. We import cherry wood from North America.
Beech
Gets a red colour once steamed. Well suited for wooden decoration and furniture making. We import beech from Central Europe.
Birch
Traditional Finnish wood. This versatile timber is forever fashionable in Scandinavian interior décor. Several Finnish design classics have been and are made of this fine Nordic wood.
Black Walnut
Stunning dark brown colour with dignity. Used in interior decoration and furniture making. Our black walnut comes from the Appalachian Mountains.
Hard Maple
Light coloured wood with a clearly darker heart wood and beautiful grain. Ideal for making hard wood floors and parquet. There are several families of maple, we stock hard maple that comes from the northern Appalachian Mountains.
Iroko
The wood sometimes referred to as African teak. Colour is initially yellow but darkens to a richer reddish
brown over time. Often used for worktops and more demanding furnishing.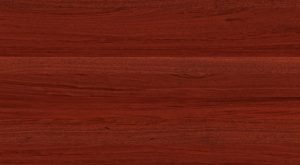 Khaya
Also called African mahogany. Colour is very similar to genuine mahogany and therefore khaya is used by the boat building industry. Can also be used for high quality kitchen fittings. We stock African khaya.
Merbau
Commonly known as borneo teak. This warm dark red wood is one of the hardest timber species that we stock. Popular as flooring and as skirting boards.
Okume
Colour ranges from a pale pink to light brown. Almost exclusively used in veneer and plywood. We stock a product called Multilam, which is an edge glued panel made of thick veneer. Multilam panels are used as worktops and table tops.
Olive Ash
Colour is olive-brown due to the greater content of heart wood. We import our glued edge panels from Europe.
Oregon pine
Also known as Douglas fir. Golden yellow in colour. Extensively used for making veneer, joinery, and flooring. In Finland Oregon pine is popular in making sauna interiors.
Ovangol
Dark red wood with shades of black. This hard wood is used in solid wood panels, flooring and skirting boards. We sell ovangol hard wood panels and sawn lumber. Our ovangol comes from Africa.
Red Elm
Valued for its interlocking grain and sophisticated light brown colour. Used for interior decoration and furniture making. The elm we stock is all North American.
Sapele
Also called sapele mahogany. Even maroon colour. Grows in Africa. Mainly used by the boat and shipbuilding industries.
Scots Pine
Native to the Northern Hemisphere, our sawn pine wood and boards come mainly from the province of Päijät-Häme in Southern Finland. Pine wood is widely used in high-value carpentry items such as furniture, window frames, panelling, floors, and roofing, its resin is a source of turpentine.
Teak
The Rolls-Royce of timber. Even brown colour with incomparable qualities. Used by the boat and shipbuilding industries. Teak is indigenous to South and Southeast Asia but it is widely grown outside its natural habitat.
Wenge
A dark coloured wood. Used for hard wood floors and parquet. Our wenge comes from Central Africa.
White Ash
Colour ranges from creamy white to light brown. Because of its high flexibility and resistance to splitting, ash wood is the traditional material for bows, tool handles, and boats. We import sawn wood from North America and solid wood panels from Europe.
White Oak/European Oak/Red Oak
Different shades of brown with gorgeous grain. Hardwood widely used by the carpenter based industry. We import oak from both North America and Europe.
Zebrawood
Was named by its striped grain. Ideal for your more demanding furnishings and furniture making. We stock African sawn zebrawood and solid wood panels.